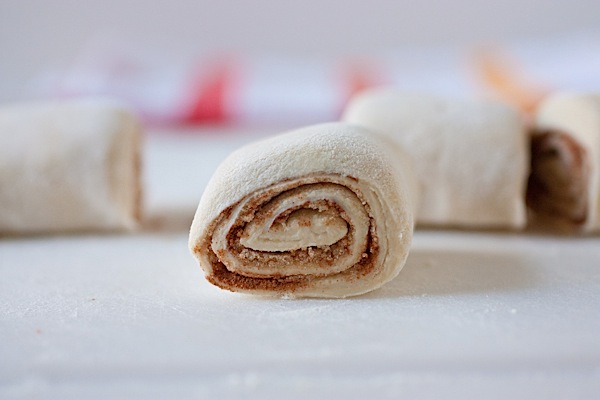 Who doesn't love a good cinnamon roll? Warm, gooey, melty....but if you are like me, you can't really eat a lot of them if you want your pants to fit :/
SO, I reached back to my childhood days to recreate what has to be the easiest, fastest, and healthiest way to recreate those tasty treats.
When I was growing up, my dad didn't cook....really at all. He made pancakes, the occasional egg (which somehow ended up looking like a pancake), cream of wheat (which I thought was disgusting but I ate anyway because I wanted to be like my dad. I also watched Field of Dreams every night with him for the same reason!), and these cinnamon treats! Maybe it's the memories associated with these little guys that make them taste that much better to me, but you NEED to try these. Do it. Right now.
Tortilla Cinnamon Wraps
What you need (measurements approximate): One large flour tortilla, one teaspoon ground cinnamon, one-two tablespoons white sugar, half tablespoon of butter or margerine.
What you do: Lay your tortilla flat and generously spread the butter/margerine all over (don't forget the edges!). Sprinkle the cinnamon and sugar all over the tortilla, and pop it in the microwave for 10-20 seconds. Roll up the tortilla, watch out for drippy sugar and butter, and DEVOUR! You won't be able to eat just one, I promise. They are so easy, so yummy, and the perfect fix if you are craving a sweet snack cinnamon roll-style. I know, they aren't exactly nutritional, but they are a heck of a lot better for you than a Cinnabon :)
These have been resurrected from my childhood vault, and I know Brady will enjoy these yummy snacks as he grows up, too!